Neha Velshetty joined Sathguru as an intern about three years back and is now a full-time employee for two years.  We spoke to Neha about her experience at Sathguru since her joining and the things she most liked growing at her job.  She now works as Creative Content Proponent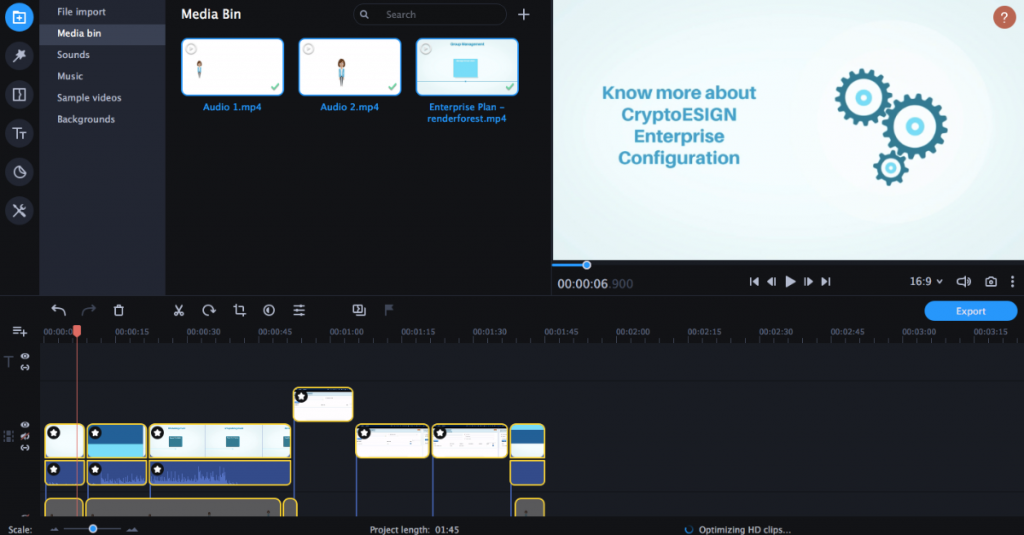 What does a Creative Content Proponent actually do?
My job is to create excellent eye-catching content about our software products to post in various media.  I need to ideate on how to project the content in a way that I do not repeat the same content which was put out before.  Every day is a new day with new thoughts utterly devoid of ideas that came hitherto.
What's the favourite part of your job?
The daily challenge of creating new content, much different than what we have made before.  Secondly, understanding what content received good attention and what didn't.  While we may not know the answers, the analysis gives us some good pointers about why it may have happened that way.  Thirdly, the freedom to create your own creatives in the best interest of enhancing our software product positioning.
If the product is innovative, we are equally excited to create creatives by constantly kindling our minds to think differently.  I have been part of an innovative product named CryptoESIGN that stands out as a product compared to competitive products in that landscape, sheerly from its design perspective.  It is unique in its design and approach and thus challenges me to create equivalently innovative content that can match product innovation.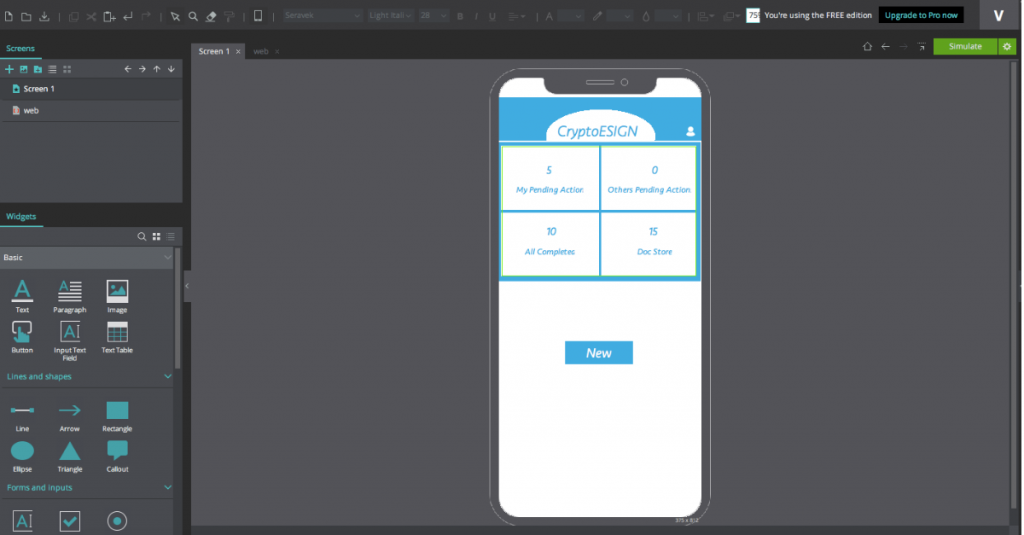 What attracted you to join Sathguru?
Some of my seniors interned at Sathguru and used to speak about "freedom to do your own work."  That attracted me.  I would like to explore my creativity, and if I can be at a place where I am allowed to do, that's the best.  Hence, when they came to our campus, I immediately opted to join them.  After few processes, I came to know that I was in, and that's it.  I was straight into their office, mixing with all the seniors, without any hierarchical showdowns.  It is pretty a flat organisation, and I had access to everyone, right up to the CEO.
What did you do during your first six months?
I did many things to understand how a corporate setup works and how things relate to what you do.  I also quickly realised that if I get to things on time, then I am helping for a project to be on time.  I could realise that everything people do is inter-related.  I had access to many people to get any information that I needed for my work.  Initially, I started doing some training videos using some tools, quickly moved to do some creatives for our social media posts, and then several product introductions videos.  When I was introduced to doing product introduction videos, I was told to figure out how to do it and was given the freedom to think independently to come out with output.  I learned on the job quickly and refined myself to do better next time.  By the end of six months, I had built reasonable confidence and was ready to take up anything new.  The innovation culture that was booming across my colleagues set the pace in my mind to think aloud and create my own space in the work I did.
What are the job challenges that you have overcome to date?
The first thing to realise was that you are given a new project to figure out how you want to do it.  Then you present your approach for validation by a relevant colleague.  This was entirely new for me.  This, I thought, made me think and Sathguru is good at making you think.  I was told in several meetings, "Neha, figure out what to do and tell us how you plan to do this.".  The second thing was that understanding from the user's perspective.  Sathguru Soft owns software products and all communication was aimed emphatically from a user perspective.  I learned to think like a user and was quickly into the shoes of a user in whatever I did, be it creatives, videos, manuals, or communications.
The biggest challenge came when I was oriented to do the wireframe for a new SaaS product and present it to all involved colleagues.  I was guided by a senior colleague and was assigned to do a solo job.  After several rounds of reviews, I was overwhelmed that the design was accepted and appreciated.  I felt happy that I did the wireframe design to this unique product of ours CryptoESIGN (www.cryptoesign.com) which was appreciated by many users for its simplicity in design and being a single screen software.  Being a single screen software, I had to put my thinking hat seriously to package several "firsts" into my design; that was great learning.  I tried several video-making tools, learned how to think from another people's perspectives, social media strategies, and postings.  One another great challenge was to get top on SEO rankings.  I was involved in a project where we had to go through SEO learning every day for 30 minutes and at the end of three months, our targeted site was on top of google ranking.  That was great learning through learning.  So much I have learned in these three years, I can't complain any bit.  My work life has not changed; even today, every day, I am challenged to think and challenged to do something new.  In a single line, I will say, Sathguru has taught me to "ideate," the best thing that could have happened in my career.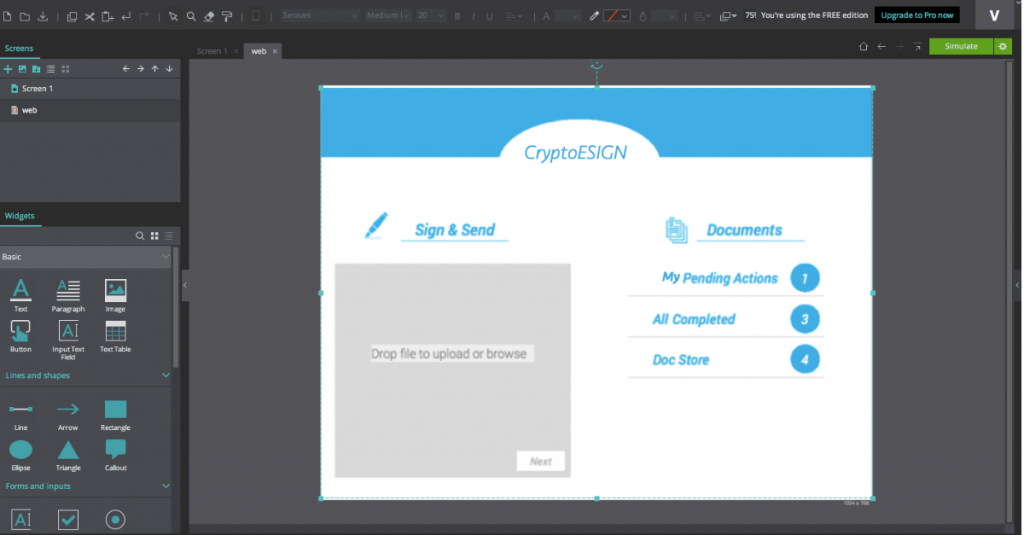 Do you have any advice for someone joining Sathguru Soft?
If you want to learn to think on your own, this is the place to join.  If you want the freedom to operate, this is the place to join.  If you wish every day to be a new learning, this is the place to join.  Sathguru Soft is a learning organisation and it encourages you to learn on the job.  If you hit a roadblock, there is enough internal talent to give you a way out.  So, you are in a place where you attempt, re-attempt and finally get the expected result.  Learning is aplenty and work is aplenty.  That's what you care for in your early career and I feel I made a good choice by joining Sathguru Soft.  Another best is the organisation culture, which is deep-rooted in its value systems.  It is so soulfully satisfying to work in an organisation that cares for its employees, has good vibes of ethics and uprightness.  I will encourage newcomers to join and experience this differentiated organisation.  It will soon make you confident on the job and make you do all that you are capable.   I feel I have my dream job right now and wish the same for other newcomers too.
Please visit us at www.sathgurusoft.com.